"Roger Cardillo has one of the most consistent back beats I've ever heard. Coupled with a great work ethic and an awesome personality, he is the guy for your gig. I know that personally. He will go the extra mile."  — Sandy Gennaro
– – –
"Roger Cardillo is a top-notch drummer. He is rock solid, and his playing reminds me of John Bonham, Tony Brock, and Michael Derosier. He is always a professional and is a great addition to any band."  — Barry Sparks, bassist for Ted Nugent, Michael Schenker, Yngwie Malmsteen, UFO,  and  B'z
About Roger Cardillo
Roger Cardillo has been playing in everything from local bands to touring bands and with well-known artists, and his powerful, dynamic, and compelling style is what grabs the listener. His credo is, "You gotta lay down the swing."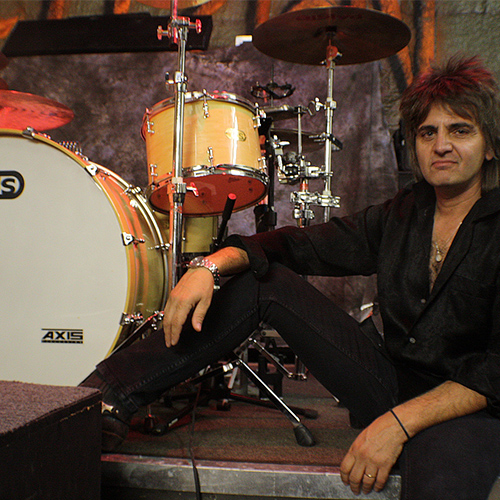 Meager Beginnings
A native of New Jersey, Roger discovered the drums at 8 years old when he joined the school orchestra…and he never looked back. A bit of persistence, drive, and desire fueled the young drummer who wouldn't take no for an answer.
"I remember being told by the music director that I was too young for band," Roger said. "I was persistent and relentless until I was accepted one day later. The band director, Miss Donna Ball, was tough and kicked our asses regularly, which instilled in me a dedication to take the craft seriously. For that I am eternally grateful."
You Always Remember Your First
During that time, lessons at the local music store would follow as would his first drum kit, which was a red sparkle "Stuart" kit that consisted of a kick snare and one rack tom all for $75. "I thought it was the coolest thing in the world and it drove the neighbors crazy," Roger said.
High school led to stints in local rock bands and then ultimately led him to the New York City club scene, including the Cat Club and CBGBs in Manhattan and L'Amour in Brooklyn.
He was influenced by the greats that helped to mold his style such as Dino Danelli, Ian Paice, Denny Carmassi, Tony Brock, Terry Bozzio, Tommy Aldridge and John Bonham as well as the jazz greats including Buddy Rich, Louie Bellson and "Big Sid" Catlett.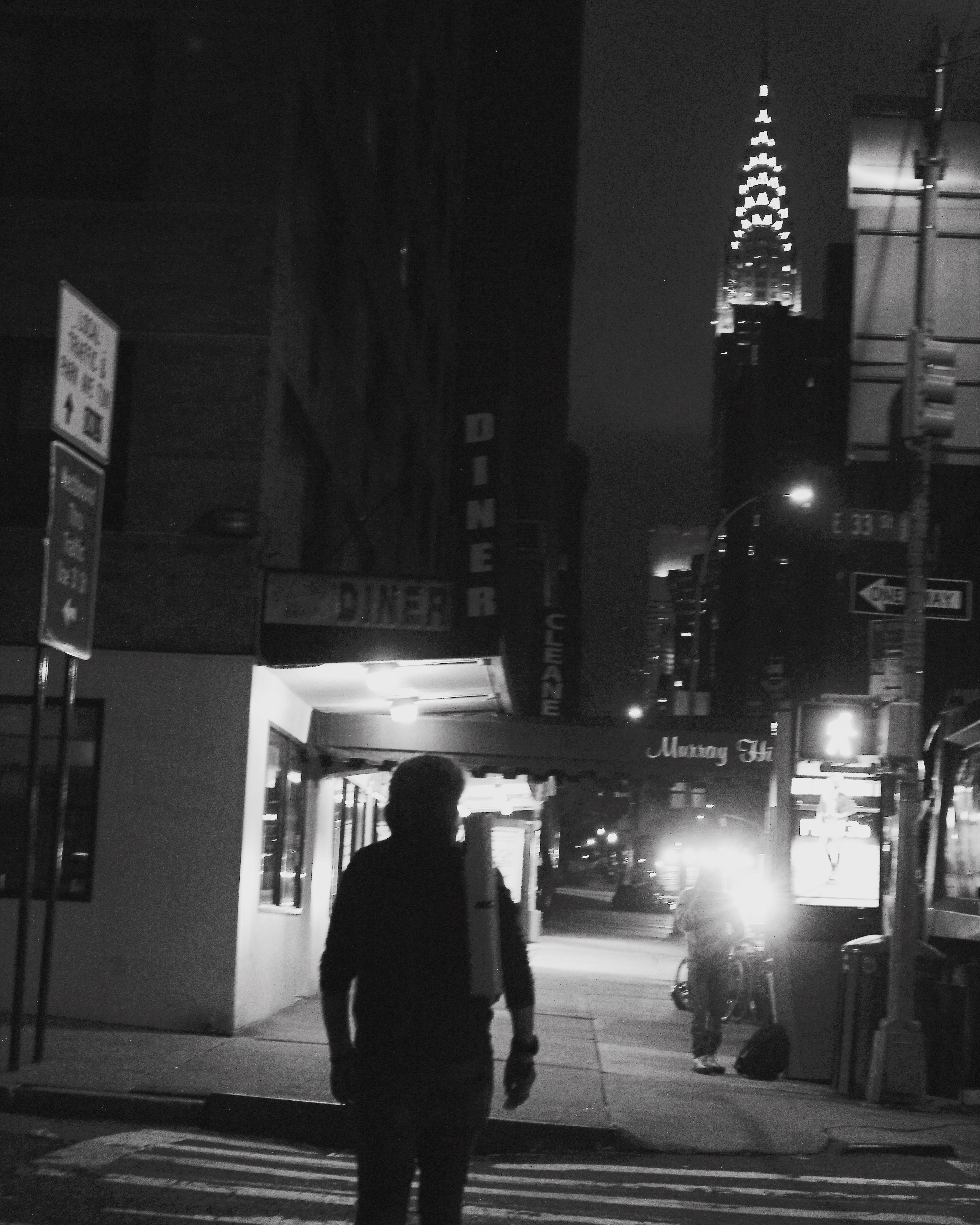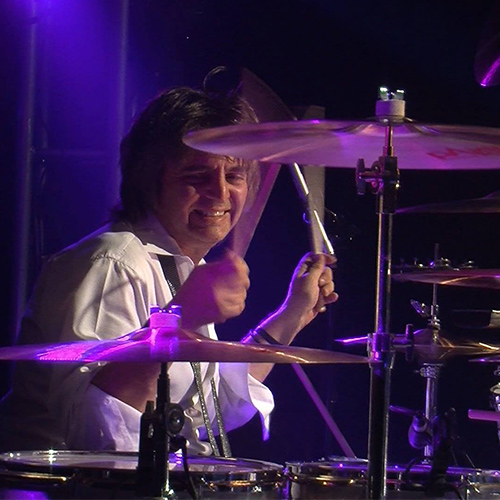 Serious Student
Roger studied percussion and theory with Phil Romano from the Mannes College of Music in New York City. He credits Phil with being relentless in his methods of teaching, especially teaching Roger to read music. "He is a great inspiration to this day, and I'm lucky to have studied with him," Roger said.
Later on, Roger also took private lessons from friend Sandy Gennaro of the Pat Travers Band, Joan Jett and Cyndi Lauper fame. "I learned a lot from Sandy, a true professional and all-around great guy."
Life Out West
While living in Arizona in the early 2000s, Roger toured the U.S. and Mexico extensively with The Barry Sparks Band (Barry has played with Ted Nugent, UFO, Michael Schenker and Yngwie Malmsteen). He also was the drummer for other artists including country singer and SONY recording artist Cindy Standage, as well as Paul Gurvitz's "New Army." Gurvitz is the famed founder of the Baker/Gurvitz Army featuring legendary drummer Ginger Baker.
During this time, Roger taught private drum and theory lessons for 13 years at Milano's Music, teaching students from 8 years old into their 60s. He also shared the stage with artists including The Pat Travers Band, Foreigner, Dwight Yoakam, and Gilby Clarke among others. He played regularly on the casino and festival circuit with a variety of artists.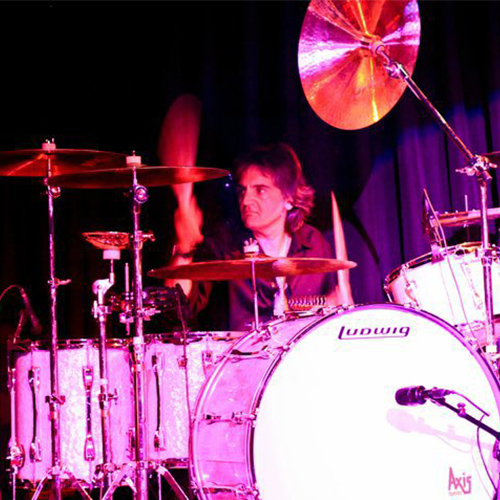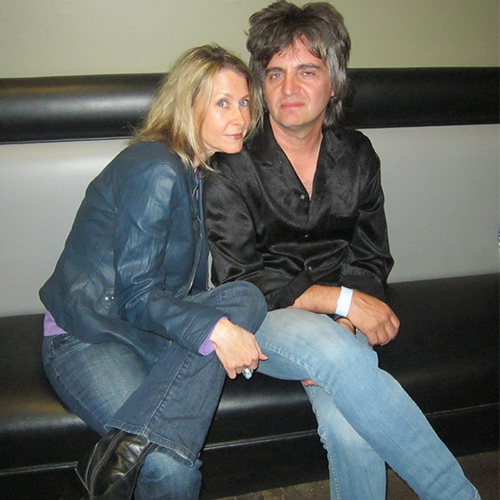 Home Sweet Home
Now back home on the East Coast and living in New Jersey very close to Manhattan, Roger is the drum instructor at Piero's Music. He is once again working with local talent and excited about the possibilities of playing back home and wherever else the music may take him.